The adhesiveness required for the
wrapping film
should have both peel adhesiveness and lap adhesiveness. The higher the peeling viscosity, the less likely the tray is to be unpacked, and the better the sealing performance of the film; the higher the lap viscosity, the less likely the film is to undergo longitudinal displacement. Therefore, in order to obtain packaging, the peeling and lap viscosity of the coiled film are required. reach equilibrium.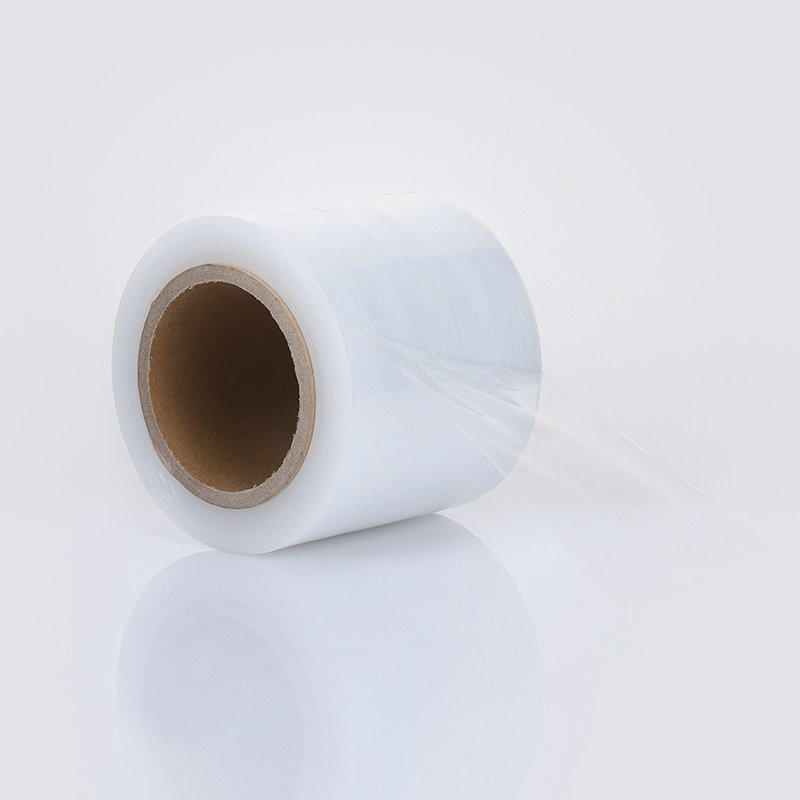 The viscosity of the coiled film is positively correlated with the PIB participation. However, after the PIB content exceeds 3%, the self-adhesion of the coiled film becomes insignificant. If the PIB content continues to increase, PIB will precipitate on the surface of the film, resulting in uneven self-adhesion of the film, and even film The rolls are hard to turn. In order to ensure the completeness of the coiled film and generally consider the cost of materials, the amount of PIB added should be controlled between 1 and 3 percent.
In order to facilitate production, people have developed a high-concentration PIB tackifying masterbatch for the production of polyethylene coiled films. This masterbatch is made by mixing PIB and polyethylene in proportions. The shape of the masterbatch is similar, it has good fluidity, and it is convenient to use.